Description
Two packs of the mac, the pin, four vegan themed prints and the mega shopping tote – with an RRP of £25.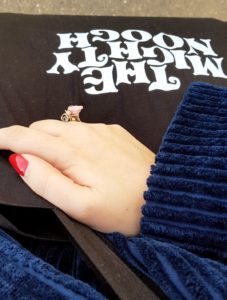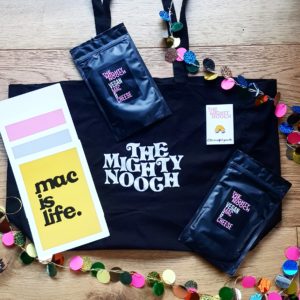 Mac Ingredients:
Nutritional yeast (contains B12), tapioca flour, natural flavourings (contains onion, garlic, turmeric, paprika), lactic acid*, pepper, salt. *of vegan origin
Allergens:
It is allergen free by way of ingredients, but may contain traces of nuts, milk soy and gluten by way of production. I use dedicated, allergen free utensils for making my Mac, but the kitchen is sadly not yet 100% allergen free (I'm working on it!). Please get in touch if you want to discuss cross contamination!