Vegan Parmesan
£3.00
This parm is perrrrfectly nutty, cheesy and salty! Dust me on your salads, pasta and anything else you want.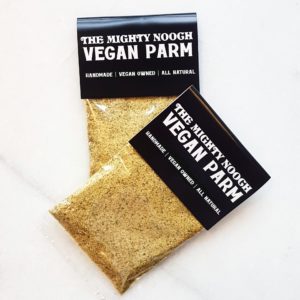 Ingredients: organic pumpkin seeds, nutritional yeast (contains B12), salt, basil
The parm is nut free by way of ingredients but due to supplier manufacturing methods it may contain traces of all allergens.
Weight: approx 75g
Ships via first or second class